by David Latt (Zester Daily)
Steamed rice is a perfect side dish. Never threatening to overshadow the qualities of a main dish, rice is a good accompaniment for grilled proteins, braises, stir-fries and steamed veggies. But there are times when a meal needs not symbiosis but fiery contrast. That is when Chef Chris Oh's kimchi fried rice can save the day.
Located near Sony Studios, Oh's Hanjip Korean BBQ is one of a dozen new restaurants that have created a culinary district in what was once sleepy Culver City, Calif.
An unlikely path to becoming a chef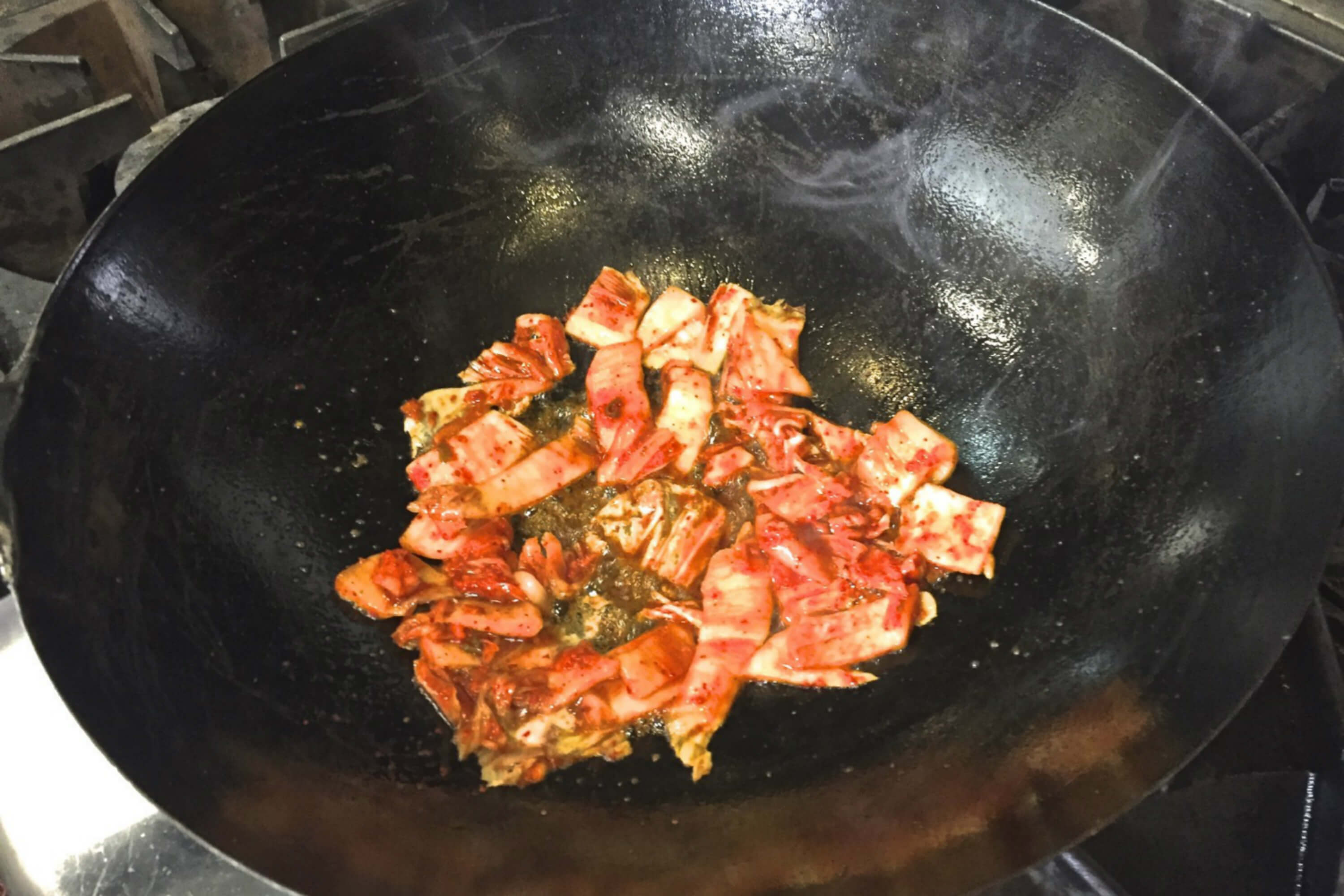 If you met Oh before he was 30, you would have known an economics major who studied at the University of Arizona and followed his supportive parents into the world of entrepreneurial businesses. Within a few years of graduation, he owned a home, a real estate company and a car wash in the San Francisco Bay Area. He was living the American dream.
Then one day, as has happened to many others, he woke up and asked himself, "Is this it?" His answer was, "No." He wanted to follow his passion and pursue the life of a chef. But this is where Oh's story takes an unusual turn. Unlike many others who want culinary careers, Oh did not enroll in a cooking academy. He did not seek out a talented chef and apprentice himself for years.
He abandoned his successful life, sold his house and all his businesses, packed his car and drove to Los Angeles. He knew he wanted to be a chef, but his only cooking experience was preparing meals for his younger brother when they were growing up. He rented a house, bought a TV and turned on the Food Network. For days and nights too numerous to count, he sat on his couch and watched cooking shows. He studied classic recipes and learned to improvise by watching competition cooking shows.
Even though he had never worked in a professional kitchen, after his third interview, he was hired to be a line cook. A quick study, within two years Oh was working with some of Los Angeles' top chefs. Fast forward another two years and he was the chef-owner of two food trucks and three restaurants. Along the way he won the third season of The Great Food Truck Race and had become a judge on cooking shows.
Korean flavors for American palates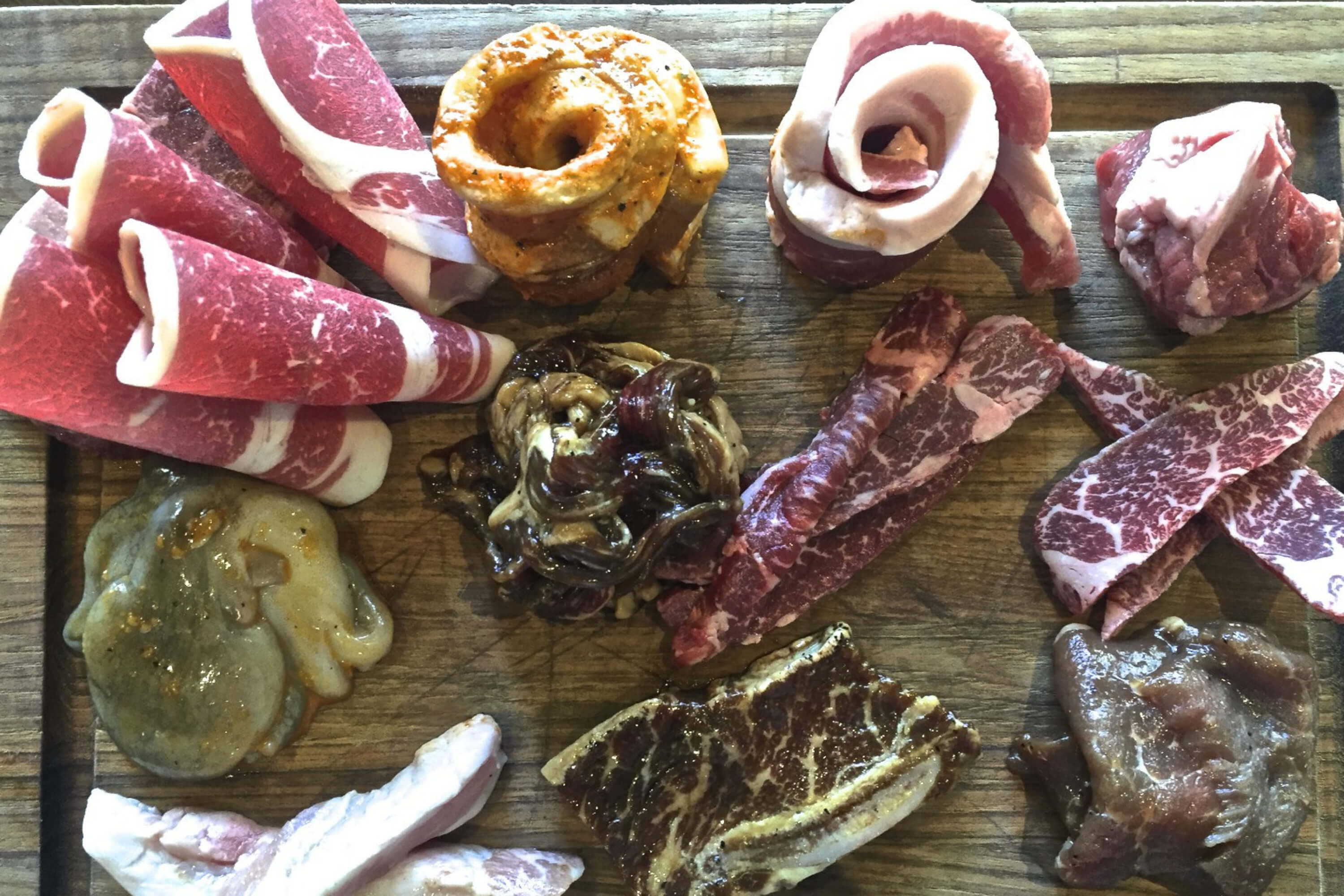 The driving force behind his success is Oh's love of Korean food. Many people have not experienced Korean food so his intention is to create dishes with authentic flavors but to make them more friendly to the American palate. Korean barbecue, he told me, isn't just for Korean people.
Eating at a Korean barbecue restaurant is like going to a dinner theater except the show is not on stage but on the table. A gas-powered brazier gets the spotlight. Using tongs and chop sticks, everyone at the table plays chef and places thin slices of meat, seafood and vegetables on the hot grill. The conversation bubbles and the meat sizzles as everyone picks off the flavorful crispy bits and eats them with rice.
Based on his mother's recipe, Oh adds a few chef's secret touches to elevate his kimchi fried rice. Essential to the flavor profile is the addition of a barely cooked egg. Just before eating, the egg is broken up and mixed into the rice. The kimchi fried rice with its comfort-food creaminess is a good complement to the tasty, crispy bits that come off the grill.
Hanjip Korean BBQ's Kimchi Fried Rice
Of the special ingredients needed to make the dish, only kimchi is essential. Found in the refrigerated section in Asian markets, there are many varieties of kimchi. The version used in Oh's recipe is made with Asian cabbage. Most often sold in jars and prepared with MSG, there are brands that prepare their kimchi without MSG and are recommended.
Kimchi continues to ferment in the jar, which explains the gas that sputters out when the lid is unscrewed. To protect against juices staining clothing and the counter, always open the jar in the sink where cleanup is easy.
Furikake and nori, the other specialty ingredients called for in the recipe, are also found in Asian markets. Nori is a dried seaweed sold in sheets or pre-cut into thin strips. Furikake comes in several varieties. Chef Oh's furikake is a mix of sesame seeds, nori, bonito flakes and seasoned salt.
For a vegetarian or vegan version, omit the butter and egg and use kosher salt instead of beef bouillon.
Prep time: 5 minutes
Cook time: 15 minutes or 45 minutes if the rice must be cooked or 60 minutes if using a sous vide egg
Total time: 20 minutes or 65 minutes
Yield: 4 servings
Ingredients
1 egg, sous vide 60 minutes or coddled for 4 minutes in boiling water or fried sunny side up
1 tablespoon sweet butter
2 tablespoons sesame oil
¾ cup chopped kimchi
3 cups cooked white rice, Japanese or Chinese
Pinch of beef bouillon powder or kosher salt
2 tablespoons kimchi juice
1 teaspoon finely chopped fresh garlic
2 tablespoons scallions, washed, ends trimmed, chopped
2 tablespoons nori strips for garnish
1 teaspoon furikake for garnish
Directions
1. Cook the egg sous vide, coddled or fried sunny side up. Set aside.
2.Heat wok, carbon steel or cast iron pan over high heat.
3. Add butter. Lower the flame and stir well to avoid burning.
4. Add sesame oil and kimchi. Stir well to combine.
5. Add cooked rice. Mix well with oils and kimchi. Do not over stir to encourage bottom layer to crisp.
6. Season with beef bouillon powder or kosher salt, kimchi juice and garlic. Stir well.
7. Add scallions and stir well.
8. When the rice is well coated and some of the grains are crispy, transfer to a serving dish.
9. Top with the egg and garnish with the nori strips and furikake.
10. Serve hot.
Copyright 2016 David Latt via Zester Daily and Reuters Media Express